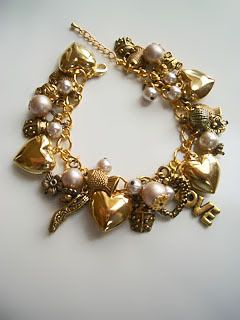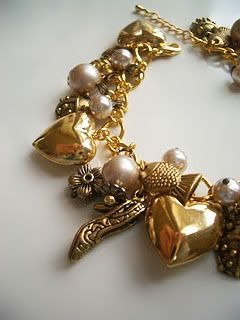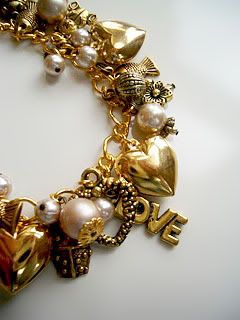 I'm happy as a clam with this newest bracelet to the collection, Pocket of Gold. As mentioned in the bracelet description, this delightful piece features the last of my gold-plated charms, so they're all thrown into this bracelet in a random assortment! That said, this will be the one and only piece that I can make of this design.

See more detail here.

PS Don't forget to check out the sale if you haven't already - major prices slashes in an attempt to clear some of my existing earring pieces, exciting!