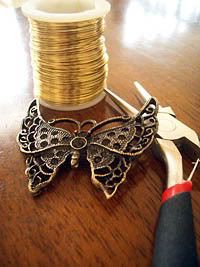 I was feeling a little bored/creative the other day and wanted to create a hand-wired pendant.
For a long time I've had these metal butterfly pendants. As much as they are ornate and pretty in their plain simple way, I wanted to wire some stuff onto it - and I did!
I was quite pleased with the outcome, considering it was my first time ever trying something like this!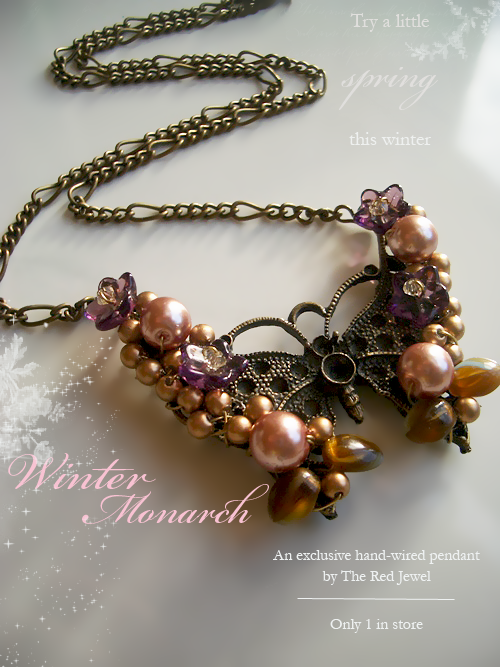 Check it out
here
.