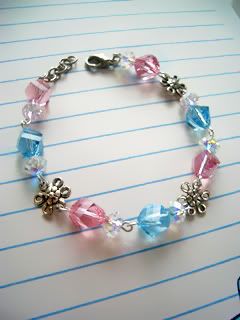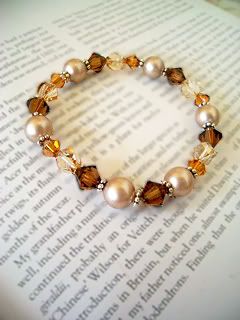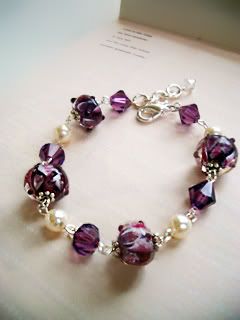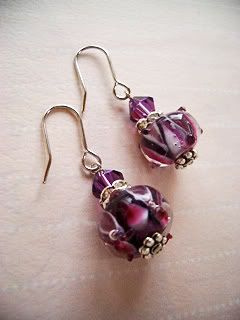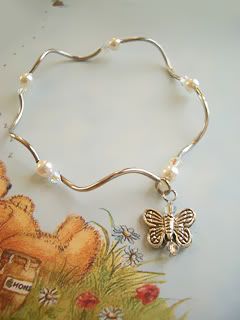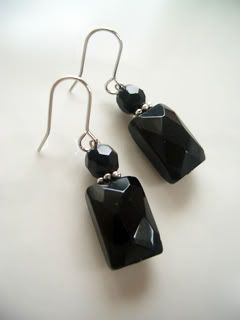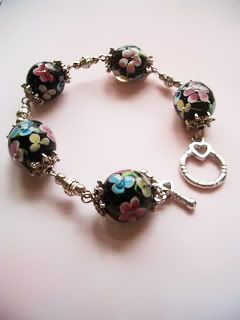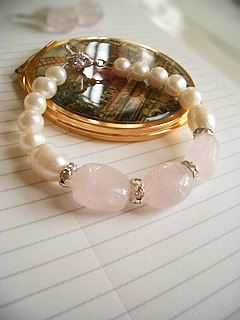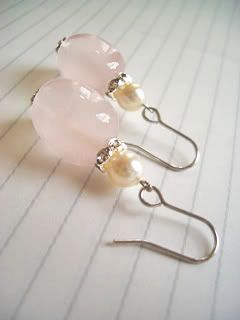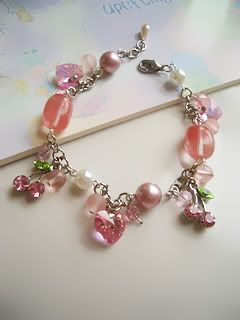 Now holidaying in hot and sunny Singapore, which has very good food and shopping!!! This round's pieces are mostly bracelets... you can say I had a bit of a brainwave for those over earrings and necklaces this time! Note the special lampwork beads I used for many of the pieces. You can view more about these pieces in their respective jewellery categories:
earrings
,
bracelets
or
necklaces
.
I'd also like to grab this opportunity to say that I am still managing to carry out orders at this stage in time, so if you have something that you would like to get, email me anyway and I'll see what I can do.
Merry Christmas and a Happy New Year everyone! Partay!