More pretty jewellery has been added to the website after a long period of dormancy in The Red Jewel... and this new collection is titled 'The Old Treasure Box', which reminds us of the joy of unearthing long-forgotten items of significant value from the past and relishing in these discoveries. I hope you'll like them!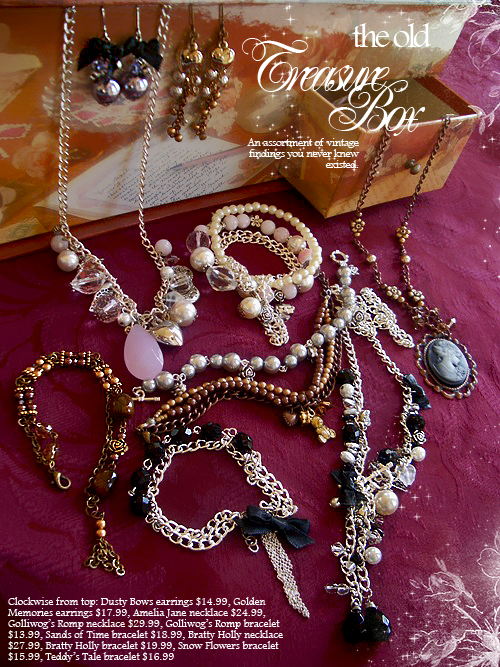 In addition, check out the cool new
membership scheme
that has recently replaced the old mailing list benefits. I keep track of all TRJ customer expenditure, and in a nutshell, there are 3 levels of membership that TRJ customers can attain: basic, gold and platinum (in increasing order of merit). Gold members (who have accumulated a minimum of AUD$100 credit) and Platinum members (who have accumulated a minimum of AUD$200 credit) have been contacted by email already. To check your accumulated credit so far, just drop me an email!

Otherwise... happy browsing! Have a good week everyone.