**Auction CLOSED, Thank You!**
Hi guys!! How are we all???
As you can probably tell, I'm on a roll with my jewellery making- I absoloutely love this newfound freedom that holidays bring. And with great leisure comes great creations, so here is another lovely piece of eye-candy.
Feast your eyes on this painstakingly cruel to make yet altogether worthwhile necklace of magic- Sleepless Day (which is sort of a paradox in itself), which incorporates semi-precious blue quartz chips with swarovski crystals, glass pearls and acrylic beads, finally ending off in a silvery waterfall of elegant tassles.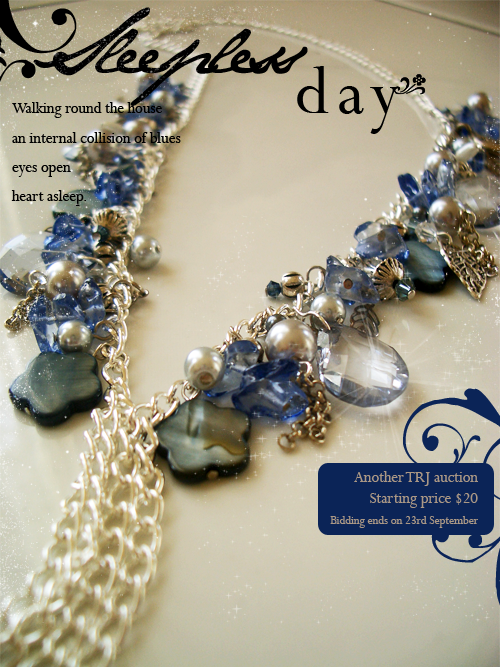 It's another TRJ auction, so you know the rules!
Starting bid at $20
Minimum increment of $1 per bid
All prices are in AUD
Closing date: Tuesday the 23rd of September
To bid, leave a comment at the end of this post in the following format:
Bid: $___
Email address:
Note: Bids without email addresses will not be taken into consideration.
And off we go! Haaaaave fun :)