**Auction CLOSED, thank you!**
After a seemingly unending hiatus, I'm back! With a very pretty necklace, and a whole new radical concept.

This post marks the beginning of yet another of The Red Jewel's daring ventures- an auction! I am auctioning my newly created necklace, Down Memory Lane, which marks the opening of yet another wonderful collection to come (as the colour tones of this necklace are pretty much similar to the next collection's). Seeing as it took me forever to piece together the intricate cluster that hangs beneath the textured heart, I decided this is the one and only piece that I will be making of this necklace, hence this auction.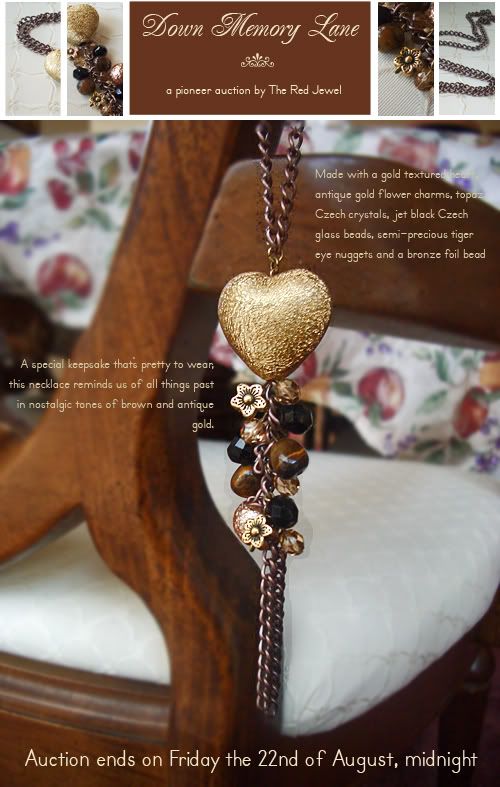 Things to know about this auction:
Starting bid at

$5

Minimum increment of $1 per bid

All prices are in AUD

Closing date:

Friday the 22nd of August, midnight
To bid, leave a comment at the end of this post in the following format:
Bid: $___
Email address:

Note: Bids without email addresses will not be taken into consideration.
The winning bidder will be notified by email. If by some VERY unfortunate chance the person happens to back out, priority will be given to next highest bidder. Have fun!