I was just staring at all my swarovski crystal hearts I had the other day wondering what to do with them, when my mum came up to me and said, "You never make earrings for me anymore! Why don't you make me 7 pairs of earrings, one to wear each day of the week?" And it seemed a good idea at the time to use each colour heart for each day of the week varying only slightly in design to match the wearer's mood, which was what I did! Except I had blistered fingers by the end of 3 days (yes, I didn't make all of them in one day!!!) because I had never dealt with such teeny crystals before.

And we all love Mother Goose poems so I incorporated each colour heart to represent each day of the week. So ta-da! This special, colourful, sparklily irresistable collection is born to cater to your daily (pun intended!) earring needs.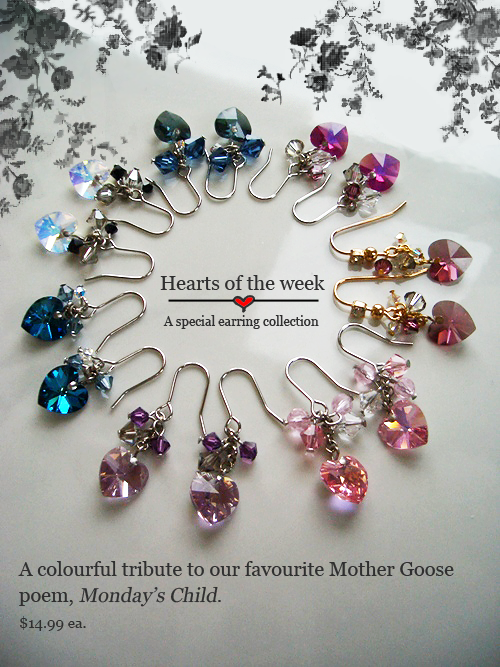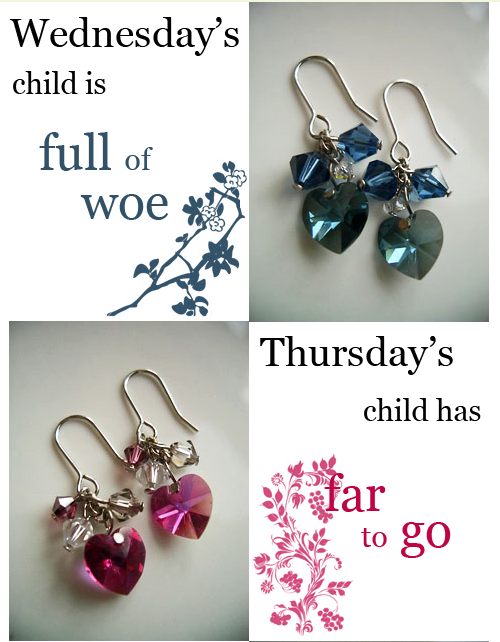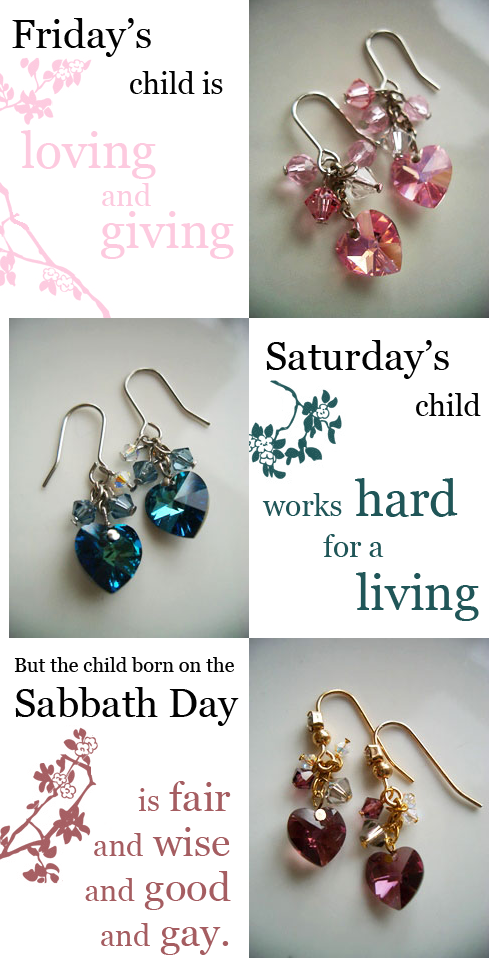 I even looked up each individual day's meaning and included it in the description of each earring! Check them out under 'earrings'
.