Hi everyone!

It's Friday! The end of another big week. And with the end of a big week comes a big update.
This time I wanted to focus more on the theme of fairy tales and the like, so I decided to name this collection 'Enchanted Tales'. Each piece of jewellery is based on a particular fairy tale, see if you can guess which one is which!

I also made an effort to include a little bit of everything in this collection, be it from rings to bracelets or the colour range from silver to antique gold. Everything is in this collection! Ths collection has hence exhausted my entire week's worth of jewellery creations, so you had better enjoy this collection!!!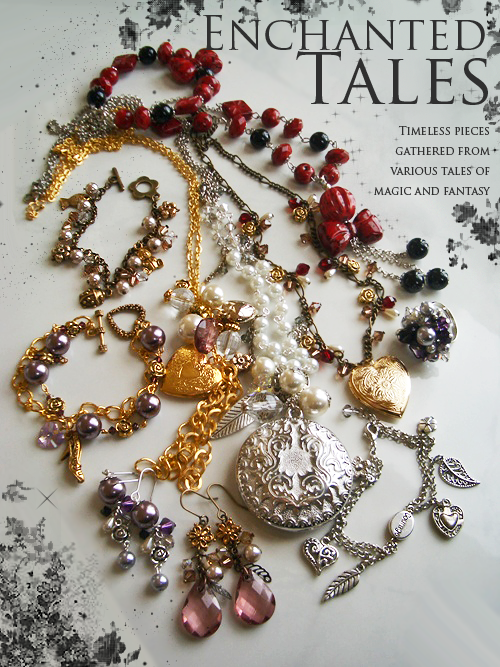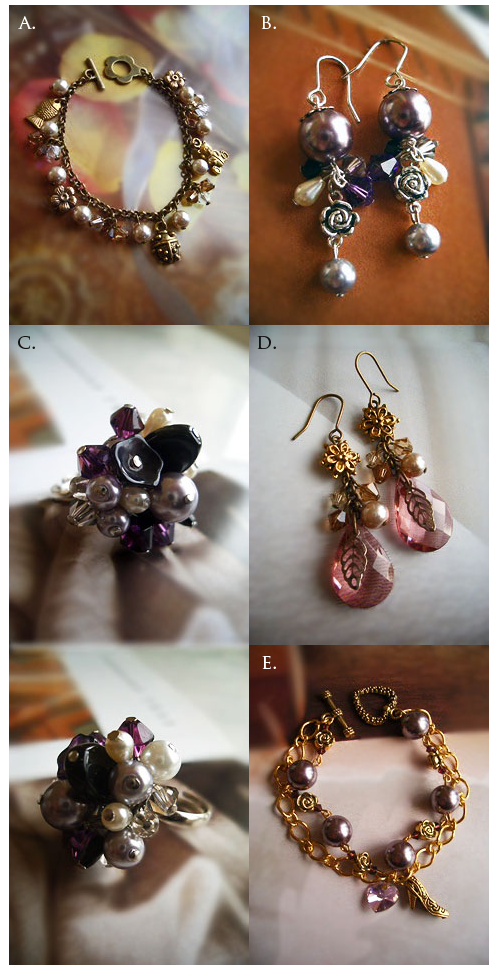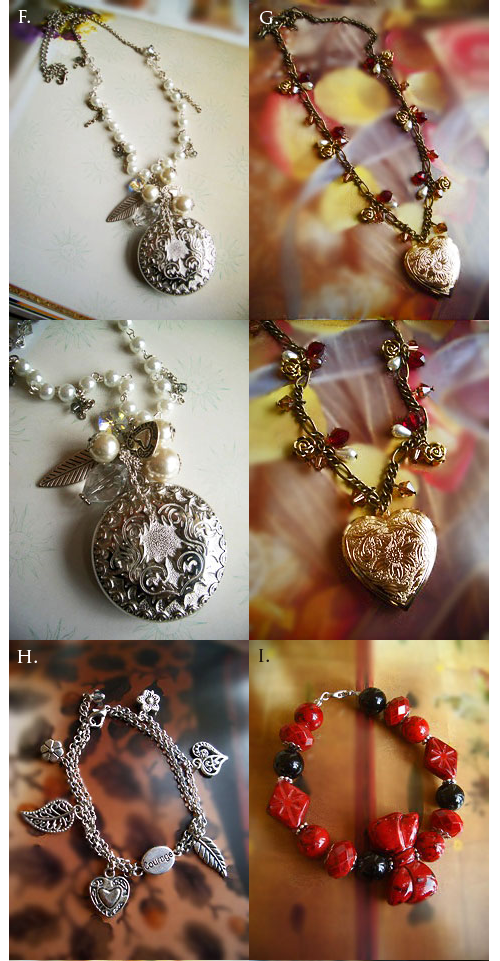 More detail in each jewellery's respective category.