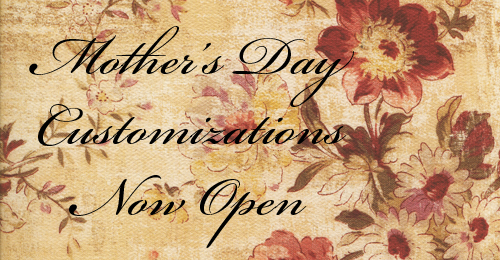 Mothers' Day is round the corner! What better reason occassion to buy some sparkly gifts to show your appreciation for mummy dearest. Customizations for jewellery are now open, email requests to theredjewel@hotmail.com.

I have also been thinking if I should set up a collection of jewellery specially for you guys to pick and choose gifts from for Mothers' Day, but I wasn't very sure if people would be keen/what colour themes would be popular. Hence- the poll.


It closes on the last day of April (the 30th) so get your votes in before then! If results are good I will consider doing a special Mothers' Day Collection.