Heyhey! How's the first day of the new year been for everyone so far? Well, for me, it has been

1. Productive (not lying, am definitely off to a good start!)
2. Very, very hot... air conditioning... not... working...

Anyway, that aside, here's something I'd like to show you guys! I've been thinking of ways to improve the 'Past Collections' section of the website and make it look less drabby, so look what miracles new technology, thanks to
Photobucket
, can do for me!

Presenting... a screenshot of the spunky, new, not-so-drabby-anymore Past Collections section! It is truly exciting (even for me), just mousing over the images and seeing them pop out at you before your very eyes. Really, you have to go check it out for yourself
here
.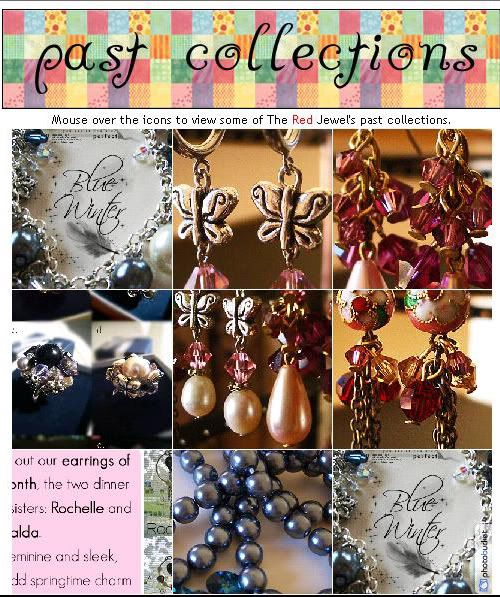 Cool or what! I'm very excited, still am.
Also, because I'm feeling decidedly happy, I shall let you guys in on a secret sneak peek of a bracelet I customized for a friend recently. This sneak peek's not actually of the real thing (where's the fun in that?) but the lovely beads and crystals I bought for making it.
Put your sunnies on, guys... it's about to get SPARKLY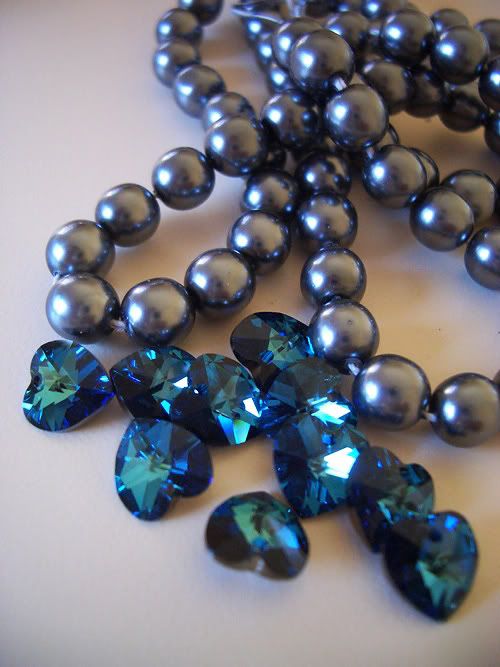 Aren't they absoloutely gorgeous? Swarovski hearts in deep aquamarine, together with some rather insignificant but still prettily coloured glass pearls in a lovely shade of teal.
Keep checking this space! Stay cool, don't melt :)