It's only been less than 3 months since the start of The Red Jewel, and already the end of a very fruitful year! I sincerely wish everyone a Happy New Year 2008! Here's to success, lots more pretty jewellery creations and just The Red Jewel in general!

To celebrate, here's a really exclusive update: two, in fact! I'm very proud to release my first ever ring collection! It's been a daring venture which luckily turned out the right way. You can check them out under 'miscellaneous' for more information on each individual item.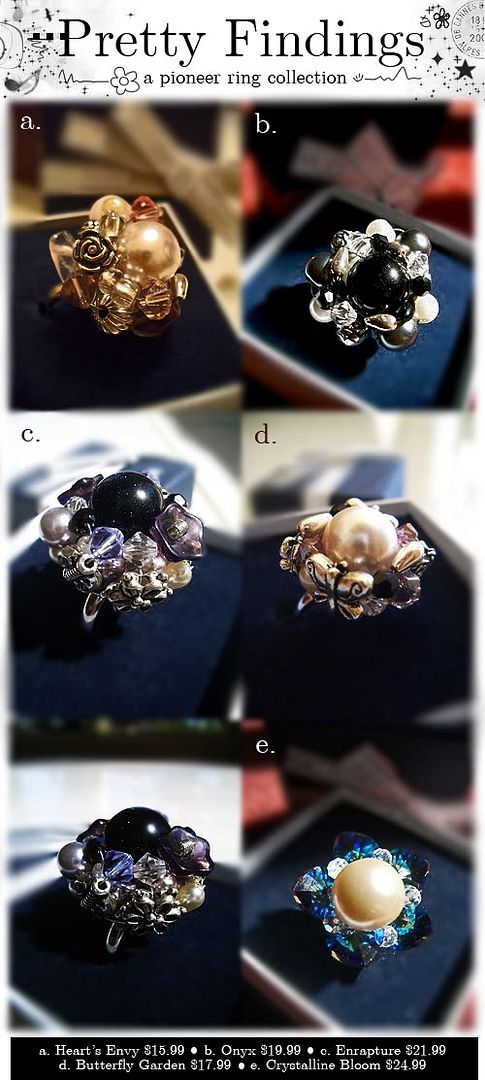 Next: Another exclusive 3 piece collection I've been working on specially to celebrate the new year with, 'The Sparkly Beginning'. As the title goes, these 3 earrings are anything but ordinary or dull. Enjoy!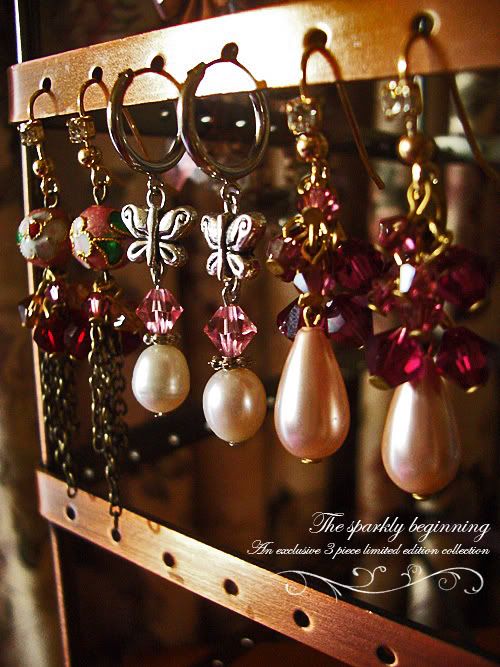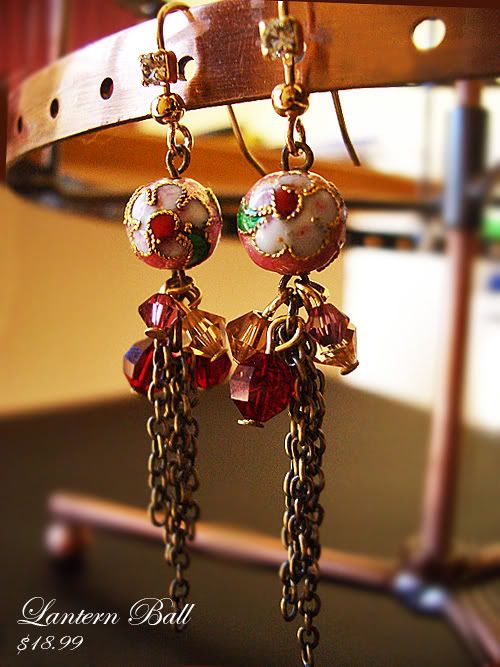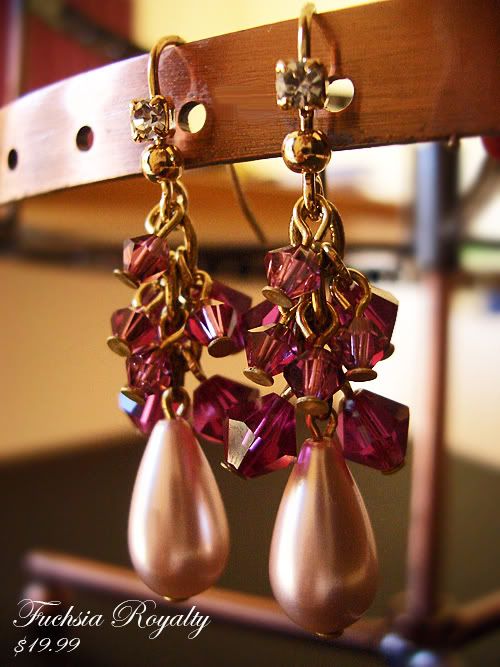 Once again, a very happy new year to all!