Hello everyone!!! Are you having a sparkly day?
It's almost time for the launch of our new collection, 'All Things Sparkly'- my exams end this coming Wednesday, so hold on tight till then. Here's something you should know, though- the main colour theme for this upcoming collection is silver. So if you love silver, do check this space soon!
Next- here are three very special 'stress breakers' I did during exam revision. It's been tough, studying 24/7, and I couldn't resist making these! :)
For the pink at heart.
And a daring venture into the oriental side of things...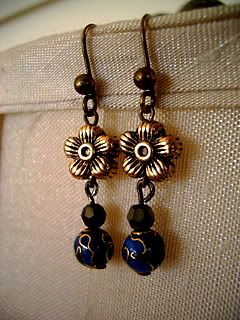 Check them out under their respective categories for more detail.
Adios for now amigos! Can't wait till Wednesday.